Image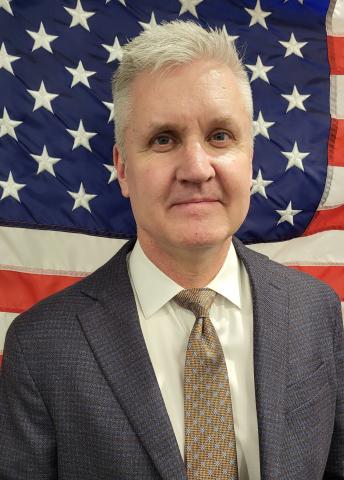 Corrections Investigation Division Director
Steven Chambers comes to the Mississippi Department of Corrections following a long and distinguished career in local and federal law enforcement. Chambers serves as the Director of Investigations for the Corrections Investigation Division (CID).
Chambers started his law enforcement career in 1994 as a graduate of the Chicago Police Academy and became a police officer in northern Illinois where he served for eight years.
That experience led Chambers to higher levels in law enforcement when he joined the Federal Bureau of Investigation in 2002. His work with the FBI included experience in complicated project management involving a variety of investigations. His duties included criminal cases, national security, cyber, violent crime, gang enterprise, domestic terrorism, public corruption, and fraud. Chambers also served as a member of the FBI's S.W.A.T. team as a sniper. Chambers finished his career as Assistant Special Agent in Charge of the FBI field office in Jackson.  
Chambers earned his Bachelor of Arts degree in French Studies from the University of Wisconsin-Parkside. He earned his Master of Science degree in managerial leadership from National Louis University in Chicago.
Chambers said he has enjoyed a full career of law enforcement and the experience that it provided in solving cases and serving in a variety of positions.
"I love the investigative process and everything that comes with that experience," Chambers said of his passion for his profession.
Chambers received numerous awards for excellence in his job performance during his careers as a police officer and with the FBI. Chambers said the award that means the most is being named Federal Law Enforcement Officer of the Year in 2021.
Chambers came to Mississippi as part of his FBI career, but it was a return to his roots in the Magnolia State having spent time in Aberdeen during his childhood and has longtime family connections to the state.
"I came to this position at the MDOC because I want to contribute to the State of Mississippi using my experience and knowledge to serve the public," Chambers said.
This division is responsible for the following agency functions: 
•           Security Threats
•           Allegations of mistreatment of offenders
•           Fraternization between staff and offenders
•           Gang Activities
•           Assaults to include (Aggravated, Simple, and Sexual)
•           Introduction of Contraband
•           Narcotic Violations
•           Escapes
•           Extortion
•           Employees Background Checks