Image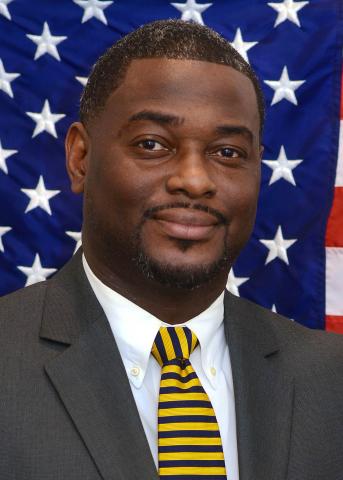 Deputy Commissioner of Institutions
Jeworski Mallett is Deputy Commissioner of Institutions for the Mississippi Department of Corrections. Before this appointment, he served as director of Records since 2013. 
Mississippi Governor Tate Reeves awarded Mallett with the 2020 "Excellence in State Government" award. The Mississippi State Personnel Board established the Mississippi Excellence in Government awards in 2012 to "recognize state employees who've exemplified innovation in public administration at state and local levels and who have demonstrated their commitment to public work." 
Mallett has 22 years of work experience in the correctional system, beginning his career as a correctional officer at the Mississippi State Penitentiary, the oldest prison in the state. While at MSP, he was assigned to maxim​um security Unit 32, which housed death row, maximum security, protective custody, and inmates in segreg​ation. Since then, he has held various positions to include investigator, classification hearing officer, operations management analyst, principal, deputy warden of Support Operations, division director of Institutional Operations, and interim training director, while moving up the ranks within the MDOC."
Mallett has worked with various criminal justice agencies across the country on projects surrounding administrative and protective custody offender populations. He played a key role in assisting the MDOC in revising its Use of Force, Administrative Segregation, Offender Disciplinary, Protective Custody, and Classification Policies and Standard Operating Procedures. Also, he has presented on administrative segregation in Mississippi at the American Correctional ​Association  (ACA) conference.
Mallett completed his undergraduate studies in Business Administration at Alcorn State University and holds an MBA from Delta State  University in Management/Administration. He also is a certified public manager. Mallett is a member of Alpha Phi Alpha Fraternity Inc., 
the ACA, and the Mississippi Association of Professionals in Corrections (MAPC). He is a 2016 MDOC Distinguished Employee of the Year and has received numerous Extra Effort Awards.
This division is responsible for the following agency functions:​​ 
State Prisons 
Regional Facilities 
Private Prisons​ 
Training Division 
Administrative Remedy Program (ARP)​