Image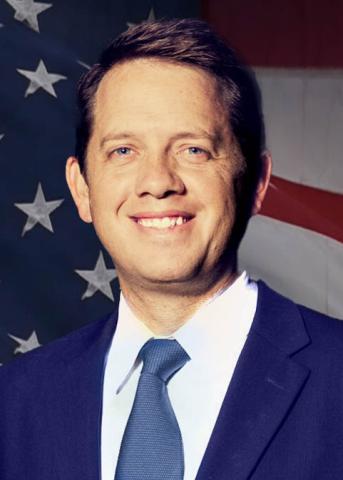 Deputy Commissioner of Workforce Development
Throughout his professional life, Bradley has spent his time leading people and developing effective organizational cultures. As a teacher and coach, lawyer, consultant, and business executive, he's consistently been required to cast a vision and implement a plan. Bradley is very serious about pursuing greatness in all facets of life. He likes to make things better, in whatever way he can. He finds, so often, that success follows an expectation of excellence.
After graduating from high school in 2001, Bradley attended the University of Mississippi where he played four (4) years on the baseball team. Soon after completing his time in Oxford, he moved back to Jackson where he accepted his first job as a teacher and baseball coach at a large, local high school. After two years, he transitioned to a community college as a baseball coach and academic advisor.
After entertaining an opportunity to return to Ole Miss as a member of the baseball coaching staff, he changed career paths altogether. He enrolled at Mississippi College School of Law to begin his legal education and explore a desire to pursue law and business. During his time in law school, he married his wife Celeste, had his daughter (Annie), ran for the Mississippi House of Representatives, and worked in a law and government relations firm.
After graduation from law school, he founded a law firm that primarily assumed the role of General Counsel for several companies of varying sizes. He represented companies in industries such as logistics, hospitality, and health care.
In 2015 (while still practicing law) Bradley started a trucking and logistics firm. Originally designed to be a side business, the company grew rapidly. In late 2016, he no longer had time to practice law and placed his full attention on the growing business. By 2017, the company substantially increased its number of asset units and launched a full-service brokerage division. They diversified the customer base, increased the geographic footprint, and began looking for potential acquisition targets.
By late 2018, he was drawn to helping more businesses navigate the challenges faced by organizations in varying stages of growth. He exited the company and opened a strategic consulting firm, helping clients navigate operational and financial challenges. Little did he know that he would soon be asked to help fix a major problem that the state of Mississippi was experiencing.
In September of 2019, he was asked to take on the responsibility of being the CEO of (what was then named Mississippi Prison Industries) MagCor Industries. After a deep examination of the many issues within the Corrections system, Bradley accepted the position and began his tenure. In his first two years as CEO, the company has been able to completely change the trajectory of the organization. Very early on, he implemented a plan designed to start producing short term optimal outcomes, while steering the financial outlook of the organization in a positive direction. In 2022, his role expanded to Deputy Commissioner of Workforce Development for the Dept of Corrections. Bradley expects that his team will be able to find solutions to big problems as it relates to second chance hiring and long-term sustainability for returning citizens.
Bradley and his wife Celeste have two daughters (Annie and Poppy), and two sons (Watson and John Parks). They reside in Jackson, Mississippi.