Image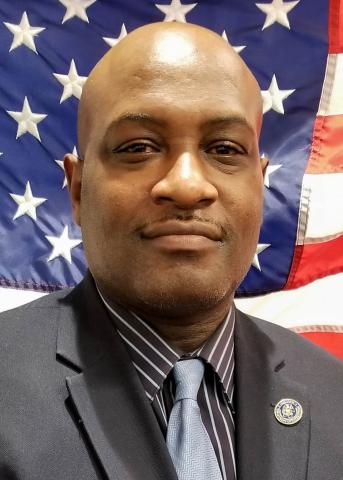 Deputy Commissioner of Community Corrections
Deputy Commissioner Nathan Blevins worked his way through the ranks of Community Corrections at the Mississippi Department of Corrections to lead the division and serves with the distinction of having a sworn law enforcement officer background. He began as a probation and parole officer, also known as a field officer, in January 2003, and was promoted to Community Corrections Associate Director and then Community Corrections Director. Seventeen years later, he had become the leader. In addition to managing the supervision of individuals on supervision in Mississippi's three Community Corrections Divisions, he is also in charge of the Emergency Response Teams.
Blevins was a member of the Mississippi State University Police Department for five years before joining the MDOC. He graduated the Mississippi Law Enforcement Officers Training Academy in Pearl. The Aberdeen native, who grew up in Caledonia, attended East Mississippi Community College, where he earned an As​sociate of Science Degree and received All-American honors while playing football under the renowned Coach Tom Goode. He went on to receive a Bachelor of Science degree in criminal justice and sociology at Mississippi State University. He served in the Mississippi Army National Guard for nine years.
Blevins, a member of the Omega Psi Phi Fraternity, is the recipient of numerous awards, including Employee of the Month and Employee of the Year Nominee for the MDOC. He also received Top Cop honors while serving in the academy and was nominated for Professional of the Year at MSU. He has completed several courses taught by the FBI and is trained in both basic and advanced SWAT.
This division is responsible for the following agency functions:​​
Community Work Centers 
Restitution Centers 
Technical Violation Centers​ 
Interstate Compact 
Probation 
Parole 
Intensive Supervision Program 
Earned Released Supervision 
Transitional Housing Services