Image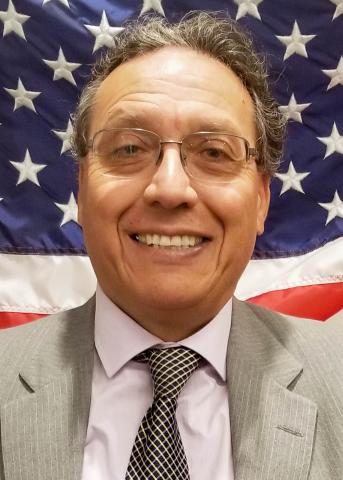 Deputy Commissioner of Programs, Education, and Re-Entry
Mr. Pedro C. Moreno is the Deputy Commissioner for the Division of Programs, Education, and Re-entry.Mr. Moreno comes to MDOC with 30 years of experience in corrections, law, social rehabilitation, and economic development, and has worked with the federal government as well as state government.  He has also served in the non-profit sector.
Most recently, he was principal deputy director and advisor to the Assistant Secretary at the Administration for Children and Families at the U.S. Department of Health and Human Services in Washington, D.C. In that capacity, he served as designee to the National Institute of Corrections Advisory Board and as a member of the Federal Interagency Task Force on Re-entry and Prisoner Rehabilitation. Moreno also had oversight of Responsible and Involved Fatherhood programs, waivers and flexibilities due to COVID, and coordination of social rehabilitation programs. He also developed and worked as national director for the Warden Exchange, a highly successful professional development program sponsored by Prison Fellowship as a transformational leadership program for prison CEOS and included wardens from San Quentin, Army Disciplinary Barracks at Fort Leavenworth, Rikers Island Jail Complex, and other correctional facilities in over 30 States.
Moreno has served as Deputy Secretary (Deputy Commissioner) at the Kansas Department of Social and Rehabilitation Services and in a similar position as Deputy Director for Operations at the Florida Agency for Persons with Disabilities. In each position, he had oversight of a $1 billion budget and a staff of about 2,800, including high-level managers, and had close supervision of multiple detention centers including for sexual predators.
Moreno has also served as counselor to the Deputy Director for Demand Reduction at The White House Drug Policy Office (ONDCP), dealing with substance abuse including among prisoners, and as senior advisor to the Assistant Secretary for Children and Families at the Health and Human Services Department.
Moreno is an attorney with a master's in law and economic development from The Fletcher School of Law and Diplomacy at Tufts University and completed the Specialization in Negotiation and Dispute Resolution at Harvard Law School.
Moreno has traveled in 67 countries on all continents. He has three children.
This division is responsible for the following agency functions:​​  
Programs 
Education 
Re-Entry 
Volunteering​