Image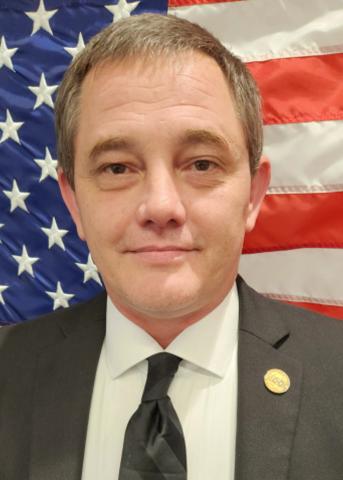 Interim Corrections Investigation Division Director
William Carter has nearly 20 years of Law Enforcement experience working patrol, investigation, and drug narcotics in several departments. Additionally, Carter serves as the Interim Corrections Investigation Division Director.
Carter came to MDOC in 2014 as an investigator with the Leland Police Department. While with MDOC, Carter held the title of Investigator and Interim Chief of MSP but resigned in 2017 to assume his career in Law Enforcement at Senatobia Police Department. He returned to MDOC in 2021 as an Investigator with MSP and transferred to Central Office in 2022. Since the transfer, he has held the title of Interim Deputy Superintendent of CMCF.
Carter attended Mississippi Delta Community College in Moorhead, MS, where he studied Criminal Justice. Carter is a graduate of the Mississippi Law Enforcement Officers Training Academy. Carter began his career in Law Enforcement with the Greenville Police Department in 2003 until 2010, where he became a Certified Field Training Officer. During that time frame, Carter served as a clear water, swift water, and dark water rescue diver on the Rescue Dive team. Carter received the Officer of the Year award while serving Leland Police Department in 2014. While with Senatobia Police Department, Carter was promoted to Shift Sargent and had completed several training classes, including Certified Correctional Officer, Collateral Safety Officer, First Line Supervisor, PPCT Instructor, Crisis Intervention Team, Standardized Field Sobriety Testing, and Advanced Roadside Impaired Driving Enforcement. Carter has received the 100 Club certificate for DUI arrests.
This division is responsible for the following agency functions: 
•           Security Threats
•           Allegations of mistreatment of offenders
•           Fraternization between staff and offenders
•           Gang Activities
•           Assaults to include (Aggravated, Simple, and Sexual)
•           Introduction of Contraband
•           Narcotic Violations
•           Escapes
•           Extortion
•           Employees Background Checks